Gifts For
Writers
Gifts for Writers

Finding the right gifts for your writer friends can be a daunting task. You know they love books, but which ones do they like, and even more importantly which ones do they have? Are books even what they want right now? To help with your gift-giving needs, OnceWritten.com makes suggestions on some of the things we think your writer friends will love. (Don't have any writer friends? Why not treat yourself, we'll never tell.)



OnceWritten
Merchandise
Great
Gift Ideas
Business
Tools
Start Your Own Business / Improve the Business You Have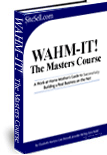 Write From Home

Write from home? A writers fantasy! Learn how four work-at-home moms created successful online businesses. Download this free, fabulous e-course for yourself, and forward it to your friends.
Send Professional Emails

If your writer friends are trying to take their online communications to the next level, OnceWritten.com recommends using Constant Contact as the preferred email provider. We send all our correspondence through this service and can't say enough good things about it. You can even test-drive it for free before you make a decision.
Promotional Tools for Authors
Custom Postage Stamps
How great would your friend's novel look on a postage stamp? This opportunity provides great advertising in a fun, novelty item.
Custom Promotional Items
Help your author friends get the word out by putting their book cover on mugs, t-shirts, bags, magnets, even on large-size custom prints. Don't have a book yet? Create an imaginary cover and give them the item as a motivational tool to keep the words flowing.
Reference
Books
Writing
Education
Writing Education
Writers Digest Magazine


Simply put, this is the best magazine for writers and authors. Filled with tips and advice from those who've "made" it, a year's subscription to this magazine is the perfect gift for writers.
Online Writing Courses


From fiction courses to classes about the business of writing, Writers Online Workshops provides a number of great ways to help your writer friends improve their writing and get motivated.